Wild Feasts in Hay-on-Wye, Herefordshire
From time to time we stop the farm work and open the Farm Kitchen and Larder for guests. From street food to 3-course wild feasts and Sunday Lunches. So whether you are staying guests, live locally or staying in other accommodation in the area, you can join in our wild feasts and farm-inspired cocktails.
A celebration of the seasons, our food is specially curated  based on fresh seasonal ingredients direct from the fields, grown organically on the farm, locally sourced or foraged from hedgerows around us.
We cook outdoors on open fires just as the Drovers did here many moons ago. And the smokiness adds to the overall flavour of our naturally grown, ethically produced ingredients. You will dine in our barns, farm courtyard or outdoors in the fields, beneath the stars. Our bar serves cocktails as well as a selection of local gins, beers, cider & wine.
If you would like us to cater for a special celebration do get in touch
Sunday Lunch
There is nothing more distinctly British than a traditional Sunday roast. From 12 noon to 3.00pm, you can enjoy our delicious roast dinners cooked on open fires, served on sharing platters.  You get 3 meats and all the trimmings. Choose 2 courses or 3 course when booking.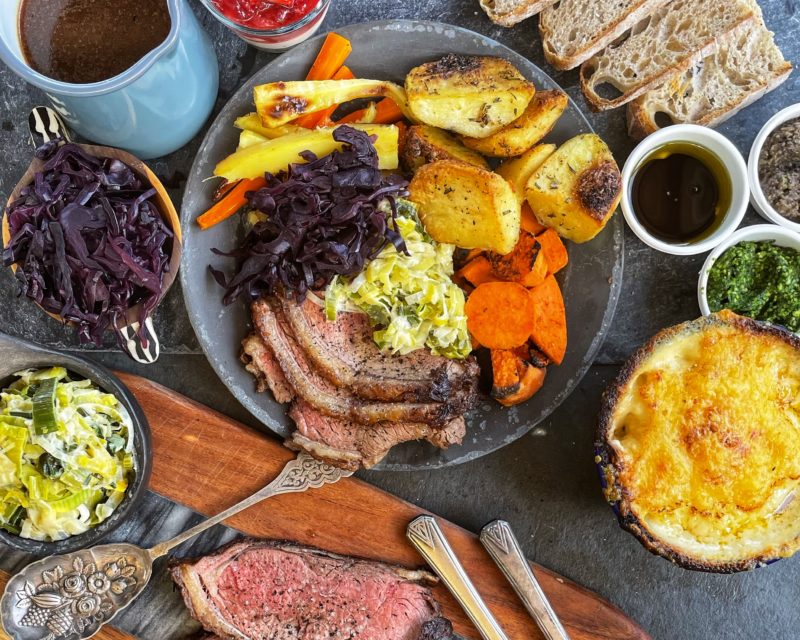 Street Food
During school holidays we are open food Mon, Wed, Fri, Sat nights & Sun lunch, so you can have a great holiday with no need to cook!  All cooked over the fires with our lush produce direct from the fields or locally sourced. These are £20 per adult for 3 courses Taste the difference organic meat makes. Click on each to book or Check out what's on to see our very next Food Nights in Date order. PS: sometimes we may change whats on a particular day due to the needs of a group staying with us.
Mon – Dirty Burger Night
Wed – Braai Night (BBQ South African style)
Fri – Pizza Night (choose your own toppings)
Sat – Curry Night (Durban curries, made from recipes passed down through centuries)
Sun – Sunday Lunch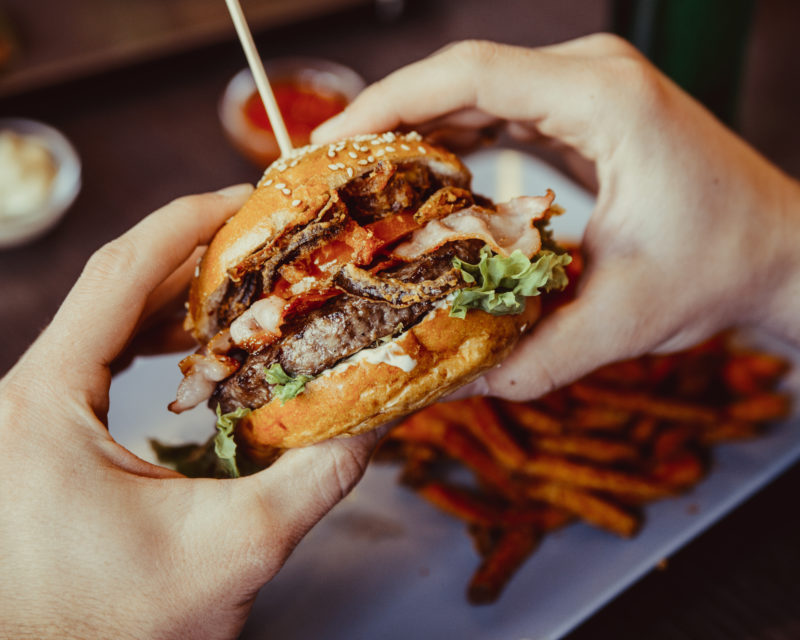 Wild Feasts
Based on our seasonal calendar, we do put on regular 3 course curated wild feasts based on what's ready to harvest from the fields or foraged from wild ingredients that grow abundantly in the hedgerows or on the estate grounds, all cooked to perfection on open fires. Whether you are dining at our feasting tables in our heated Barns or Outdoors in our Farm courtyard,  Fields or Woodland we promise you a unique experience.  Our food is cooked fresh on fires so it may take a bit longer but with lush local drinks, cheeky cocktails and good friends or family, the time passes quickly.
If you would like to see when our next feasts click on What's on  or sign up for our newsletters or join us on instagram to be the first to know. These are £40-45 per adult