Wild Feasts in Hay-on-Wye, Herefordshire
From time to time we hold off the farm work and open the Farm Kitchen and Larder for guests. From wood-fired pizza nights to 3-course feasts and more. So whether you are staying guests, live locally or at other accommodation in the area, you can join in our wild feasts and farm-inspired cocktails.
A celebration of the seasons, our food is created using fresh seasonal ingredients direct from the fields, grown organically on the farm, locally sourced or foraged from hedgerows around us.
We cook outdoors on open fires just as the Drovers did here many moons ago. And the smokiness adds to the overall flavour of  our naturally grown ethically produced ingredients. You will dine in our Barns, farm courtyard or outdoors in the fields, beneath the stars. Our bar serves cocktails as well as a selection of local gins, beers, cider & wine.
Plus, our music licence means we can hold events here too.
Food Nights
Our Food Nights are a simpler fare than our Events  but no less wild or tasty! Enjoy an evening of good food and drink with friends and family here on the farm. Our food is cooked fresh on fires so may take a bit longer but with lush local drinks/cocktails and good friends and family, the time passes by quickly. We serve set menus. What we cook on the day, is what you get on sharing platters. So do let us know if you have any dietary requirements. Expect freshly baked foccacia/sourdough to start with dips, a main with sides and a pudding to finish. Typical Days are below if you drooling about a specific food night. This may vary seasonally or based on large group bookings. If you would just like to see when our next food nights and events in date order click on What's on 
During peak school holidays we tend to serve food Mon, Wed, Fri, Sat & Sun.  Outside school holidays we love experimenting and have special food events Days & Dates are can be found below under events or What's On. Menus change based now whats growing and is ready.
Our Food nights are over for the rest of the year apart from 1 last Sunday Lunch. New dates for 2022 will be announced soon. For Dec weekends See our Festive Xmas Party Menu under Events before Xmas.
Sunday Lunch (28th Nov last for the year).  For Dec week-ends see Festive Xmas Party menu below
Pizza night next dates to be announced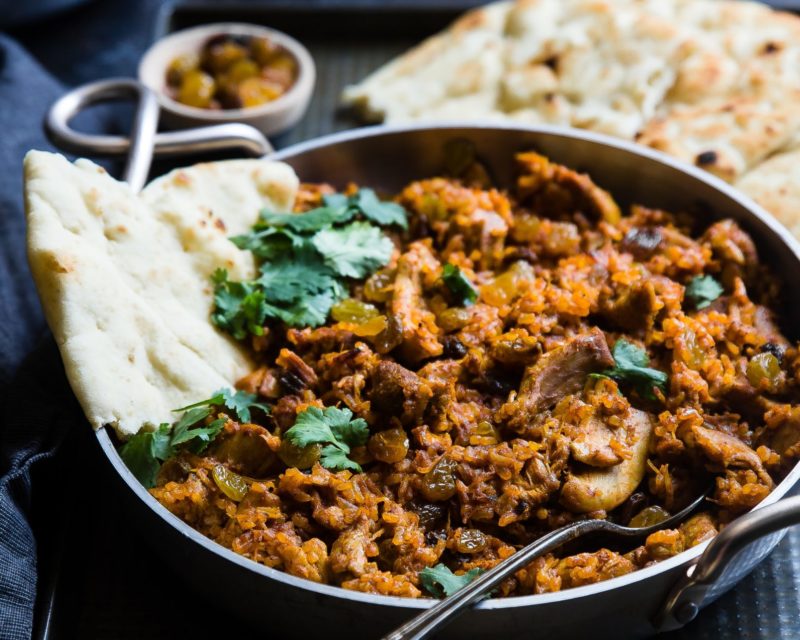 Sunday Lunch
There is nothing more distinctly British than a traditional Sunday roast. From 12 noon to 3.00pm, you can enjoy our delicious roast dinners cooked on open fires, served on sharing platters.
Last Sunday Lunch for the year is on the 28th Nov. For Dec weekends see Festive Xmas Party menu below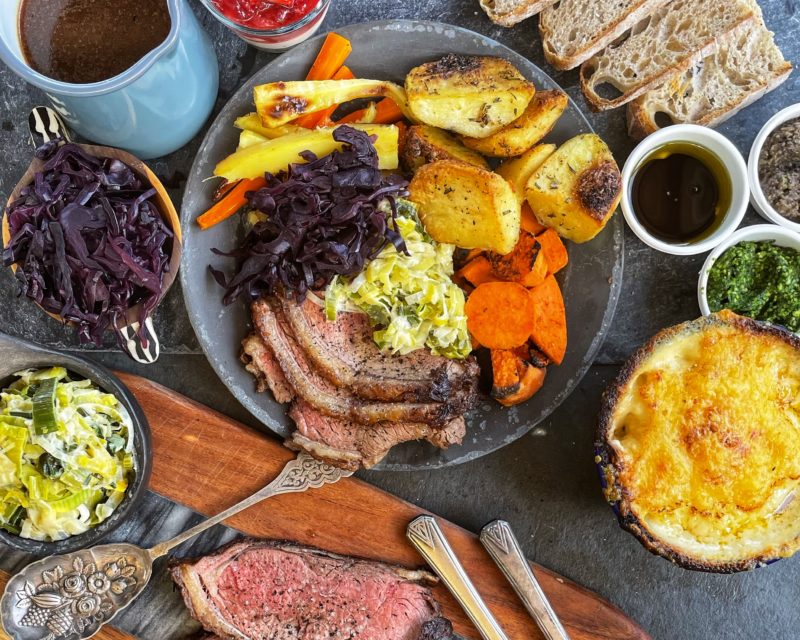 Events
Enjoy an evening of good food and drink with friends and family here on the farm. You will dine at our feasting tables in our Barns, Farm courtyard, in our fields or woodland, enjoying a 3 course curated feast based on what's ready to harvest from the fields or foraged from wild ingredients that grow abundantly in the hedgerows or on the grounds, all cooked to perfection on open fires by the Drovers Chef.
New Years Eve-31 Dec
Veganuary Feast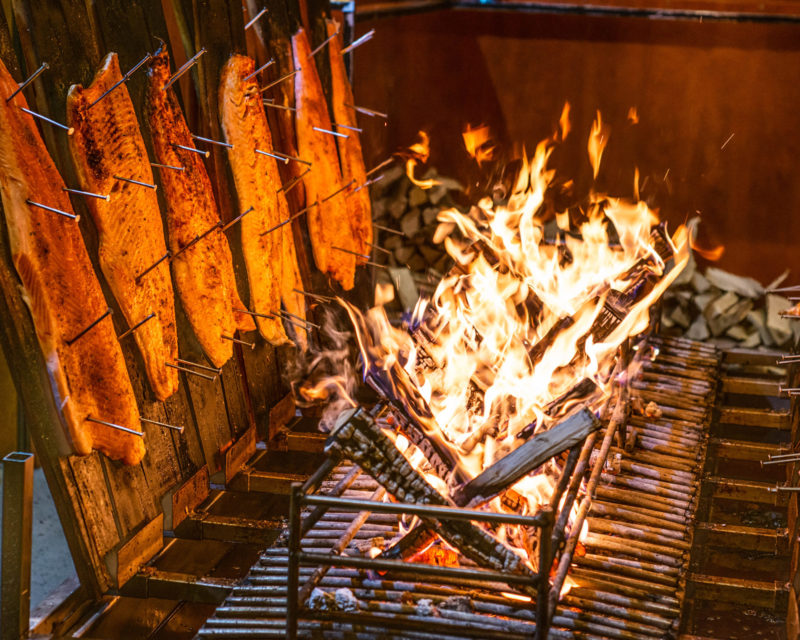 Vintage Teas
For Special Occasions we will tempt you with delectable delights fit for a mad hatter tea Party. Piling our vintage tiered cake stands high with sandwiches, quiches, sausage rolls, scones, savouries and lovely sweet things too
Dates to be announced soon