Feast
From time to time we open the Farm Kitchen and Larder to guests. From wood fired pizza nights to 5 course feasts and more. Whether you are staying guests, live locally or at other accommodation in the area you can join in our wild feasts, and farm inspired cocktails. A celebration of the seasons, our food is created using fresh seasonal ingredients direct from the fields, grown organically on the farm, locally sourced or foraged from the abundant land around us. We cook outdoors on open fires just as the Drovers did here many moons ago. You will be dining in our Barns or outdoors beneath the stars. 
Food Nights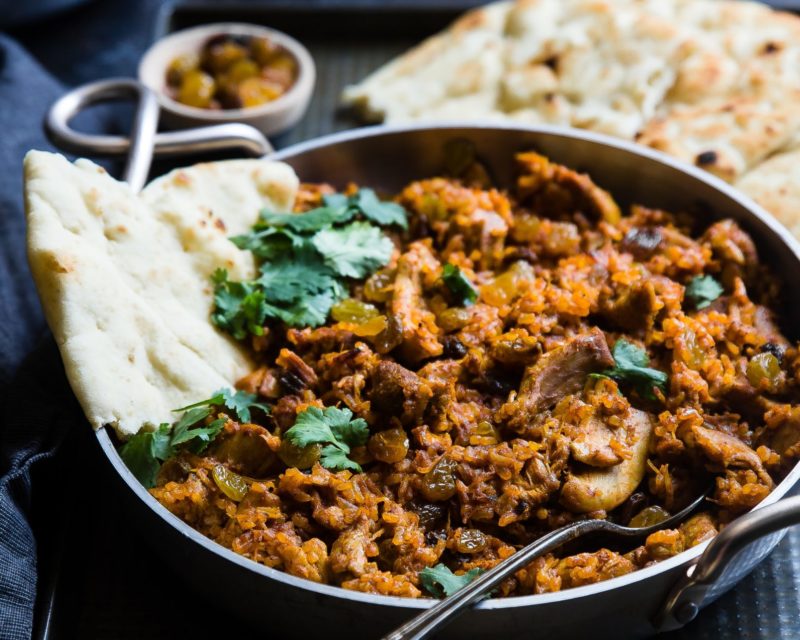 Sunday Lunch
There is nothing more distinctly British than a traditional Sunday roast. From 12 noon to 3.00pm, you can enjoy our delicious roast dinners cooked on open fires, served on sharing platters.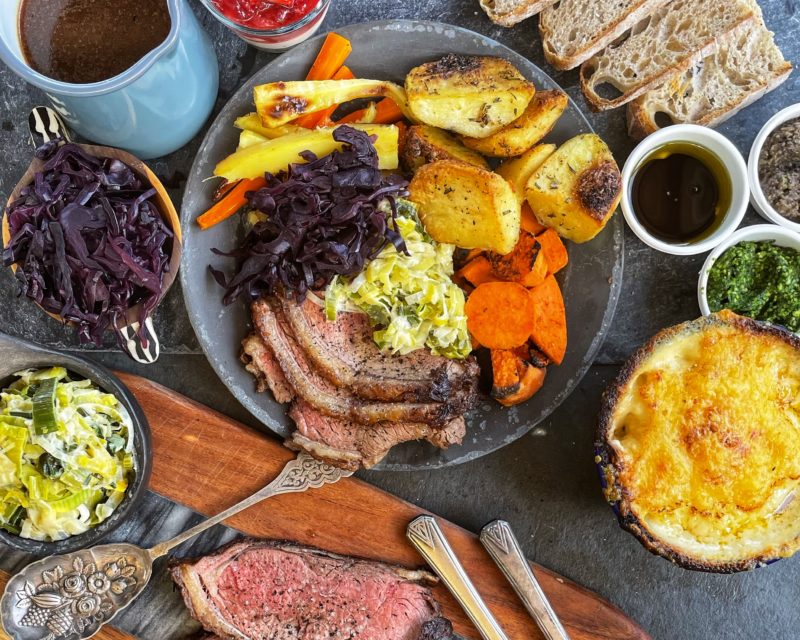 Wild Feasts
Enjoy an evening of good food and drink with friends and family here on the farm. You will dine at our feasting tables in our Barns, Farm courtyard, in our fields or woodland, enjoying a 5 course curated feast based on what's ready to harvest from the fields or foraged from wild ingredients that grow abundantly in the hedgerows or on the grounds, all cooked to perfection on open fires by the Drovers Chef.
Dates to be announced soon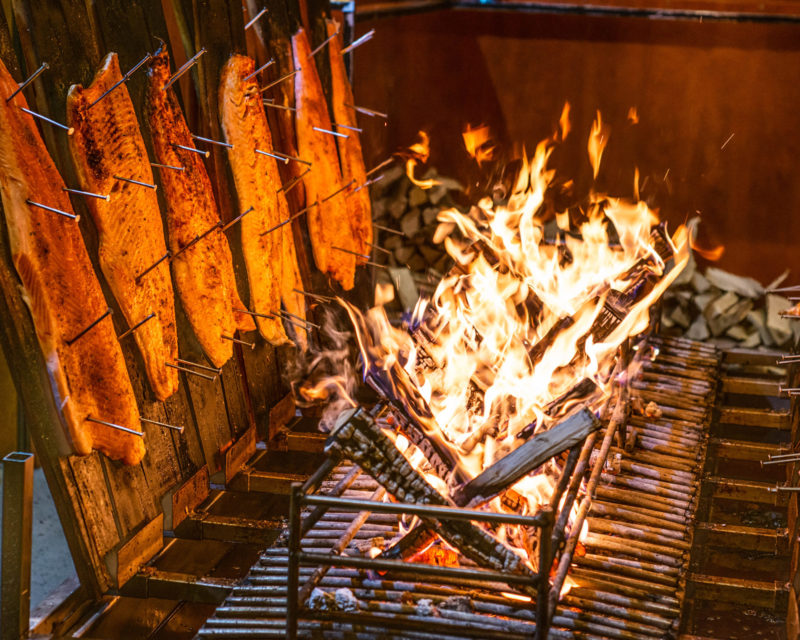 Vintage Teas
For Special Occasions we will tempt you with delectable delights fit for a mad hatter tea Party. Piling our vintage tiered cake stands high with sandwiches, quiches, sausage rolls, scones, savouries and lovely sweet things too
Dates to be announced soon